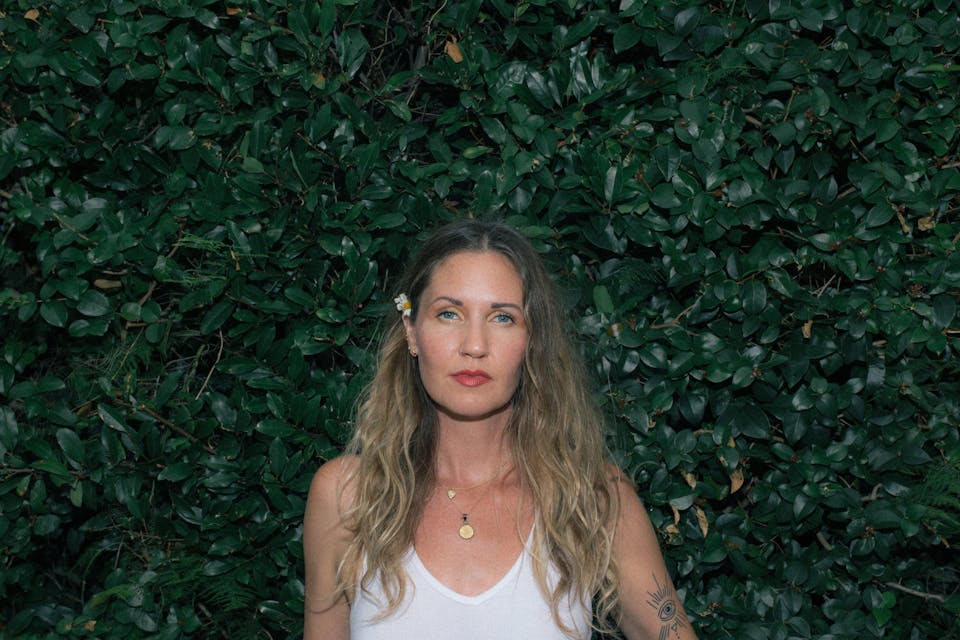 Van Plating, Speak Easy, Cat Ridgeway & The Tourists
Ticket Price: $10 GA ADV / $15 DOS
THIS IS A STANDING ROOM ONLY / GENERAL ADMISSION SHOW
Doors: 7:00 pm
Oxford Noland: 8:00 - 8:45 pm
Cat Ridgeway: 9:00 - 9:45 pm
Speakeasy: 10:00 - 10:45 pm
Van Plating: 11:00 - 11:45 pm
VAN PLATING
Van Plating is the recording project of Rachel Van Plating. This record comes directly out of a nine year break from her musical pursuits and a period not only blessed with giving birth to and raising four children with her husband, but also two miscarriages and the harrowing experience of having to say goodbye to her children prior to an extremely risky surgery (of which the outcome was uncertain). After years of trying to shut music out, put it down and walk away for good, Plating gave into her ever-growing compulsion and passion to write, and so she went for it.
What came out of a year spent writing is a collection of songs indebted to the confessional folk tradition while embracing forward-thinking pop-song structures, intentionally produced in such a way so that there is zero distance between the listener and the song. Though singer-songwriters are currently having another moment in the culture, Plating brings the urbane wisdom of experience to not only her insightful lyrics, but (in tandem with cowriter Bradley Walden) also lets that quality seep into her songwriting, never content to play it safe or follow the trendier musical byways.
Plating has managed successfully to find her muse again and has admirably succeeded in marrying all the experience of her time off into a rousing and heartbreaking debut album, sure to find itself in heavy rotation in the hearts and minds of those fortunate enough to hear it.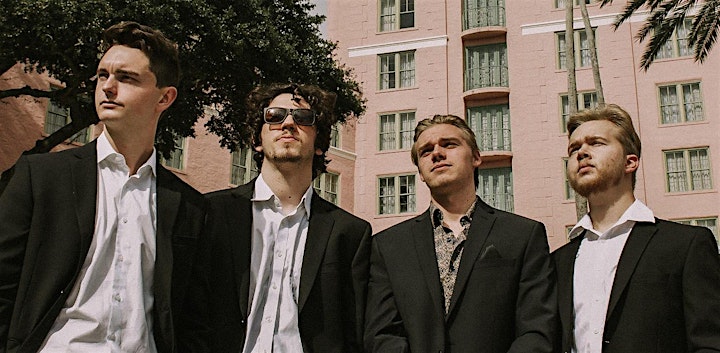 SPEAK EASY
Inspired by classic rock, pop and funk, Florida-based Speak Easy is an emerging alternative indie rock band with melodic hooks, dynamic performances and universal appeal that places a priority on live instrumentation and quality o*f delivery. The youthful group has preserved the highly-revered elements of 70's classic rock, Beatles pop, and R&B/funk in a well-crafted modern fusion of sonic depth - including vocal harmony - that can be enjoyed by a broad range of musical palates.
With effusive lyrics, danceable energy, tasteful electric guitar solos, and groove-driven rhythm, this 4-piece band delivers an undeniably positive vibe to any room. Fueled by sincere passion for making people move and strong desire to entertain, it is hard to find something not to like about these guys who speak nice and easy in person, too. With lead singer/guitarist Eric Yoder, singer/keyboardist K Sahagian, singer/bassist Brendon Porter, and drummer Jack Clements, this group delivers the right mix of classic style, well-developed musicianship, and a sunny disposition that is winning over fun-loving fans of all ages.
Their debut 'Living Room EP' was fully self-produced and released in 2018, alongside the single "1919", on all major platforms. They released two singles, Give Me Peace and "A New Kind of Old School" as well as their EP Bloom! in the summer of 2019.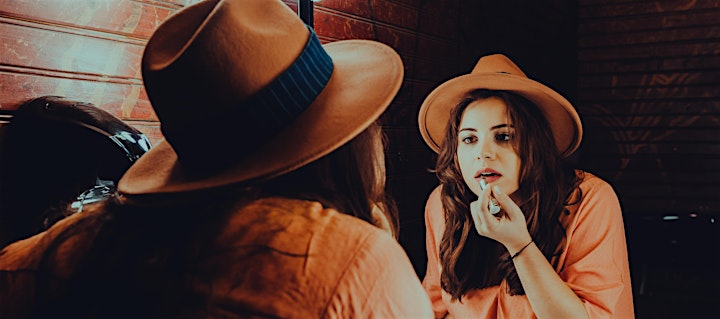 CAT RIDGEWAY

Cat Ridgeway is a skilled singer/songwriter from Orlando, FL known for her soulful vocals, high energy, and magnetic stage presence. Since writing her first songs at the age of 8, she has gone on to play many notable stages (30A Songwriters Festival, Okeechobee Music and Arts Fest, Big Orange Music Fest, Third Street Songwriters Festival, Wire and Wood Alpharetta Songwriters Festival, House of Blues Orlando), sharing bills with acts such as Arcade Fire, Leon Bridges, Brandi Carlile, Jason Isbell, Shawn Mullins, Jeffrey Steele, Dan Wilson (of Semisonic), Indigo Girls, Blackberry Smoke, and Rock & Roll Hall-of-Famer Marty Balin (Jefferson Airplane/Starship).

In addition to being a killer live performer, Cat is a seasoned multi-instrumentalist and recording artist. She has recorded four projects to date and is poised to release her fifth late this year. Her first EP released in 2010 was produced by Greg Rike (Deep Purple, Little Feat, Backstreet Boys), and she is currently in the studio with Billy Chapin (Don Henley, Sister Hazel, Backstreet Boys). Cat has also been fortunate enough to feature players such as Gordon Kennedy (co-writer of Eric Clapton's "Change the World") and Gregg Allman's horn section on her releases "Passenger Seat" (2015) and "Whiskey Lullabies" (2017), respectively.

Cat's song "Drift" was recently licensed by Nemour's Children's Health Systems for a national commercial. She is also highly sought after to record radio jingles and has leant her voice to many notable causes including Tunes for Tots, Make a Wish Foundation, and Hospice of the Comforter. In 2016, indie rock duo Tegan and Sara personally selected Cat as the winner of their worldwide cover contest after being impressed by her prowess across 5 different instruments. Cat has a contagious smile, unmatched work ethic, and voice much bigger than she is. Anywhere she plays, a buzz is sure to follow.

Venue Information:
The Attic at Rock Brothers Brewing
1510 E 8th Ave
Tampa, FL, 33605