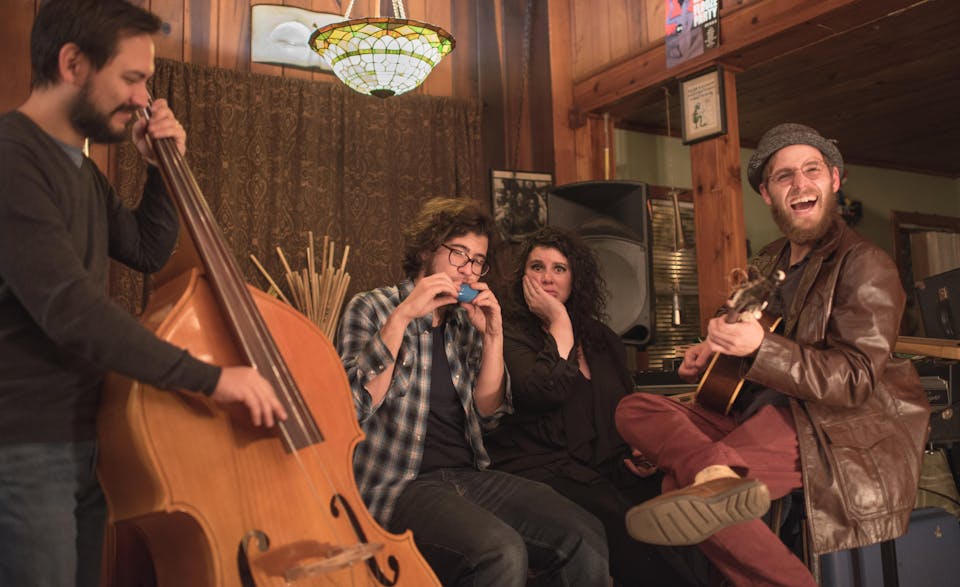 Someday Honey w/ Deb Ruby & Helena Kletch
Ticket Price: $10 GA ADV / $15 DOS
THIS IS A STANDING ROOM ONLY / GENERAL ADMISSION SHOW
Doors: 7:00 pm
Helena Kletch: 8:00 - 8:45 pm
Deb Ruby: 9:00 - 9:45 pm
Someday Honey: 10:00 - 10:45 pm
SOMEDAY HONEY
Formed in early 2018, three St. Petersburg musicians and an Orlando transplant came together for a series of Monday night musical excursions at St. Pete's greatest listening Room, Hideaway Cafe. What they didn't know was that the combination of individual styles would become an undeniably sweet amalgamation.
They are WONKY TONK; A Honey coined emotionally harmonic synthesis of Rhythm and Blues, Rock and Soul with Good old fashioned Americana undertones.
"The group stirred together Appalachian country, blues, hints of gospel and a predilection for Tom Waits, earning a standing ovation from a good portion of the crowd — myself included. The three guys in the band chipped in rough-hewn harmonies, full-bodied acoustic bass, solid drumming, and playfully idiosyncratic guitar work. Someday Honey's rootsy reworking of Waits' "Jockey Full of Bourbon" induced knowing grins. They followed up with a whimsical original titled "What Would Tom Waits Do?," before which Baker quipped, "What can I say? We like him."-Creative Loafing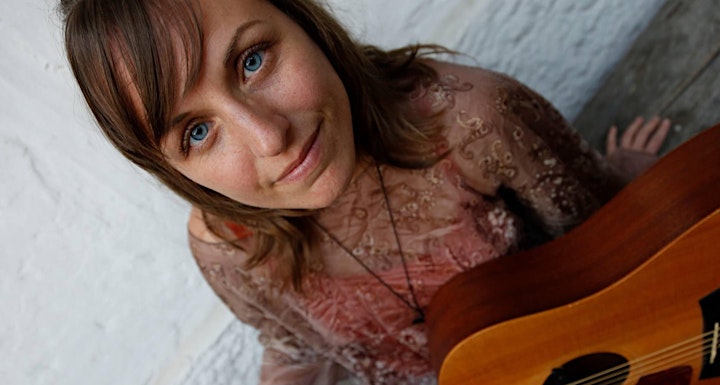 DEB RUBY
Deb Ruby enchants her listeners with a wide-range of vocals and golden timbre. In a modern indie-folk style, this singer-songwriter paints an intimate portrait of her life through song. Deb will be joined at Whigfest by the talented Taylor Raynor and Liam Bauman who add complementary layers of texture and depth to her music.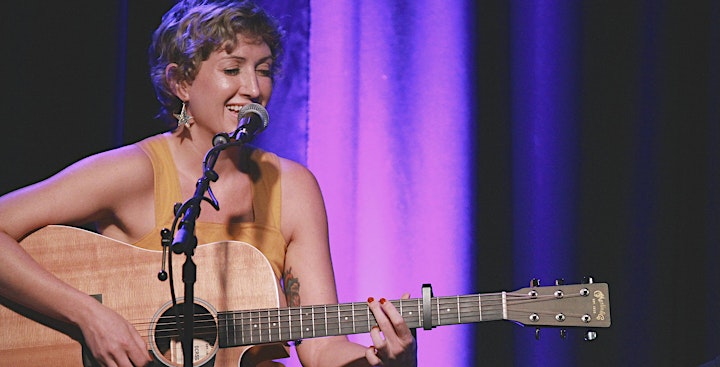 HELENA KLETCH

Helena Kletch is a singer-songwriter from Tampa, Florida. Her singles "Baby" and "I'll Be Your Girl" have been featured on ABC's hit TV show The Fosters, and she has opened for artists such as Grammy Award-winner LeAnn Rimes, American Idol's Kelli Pickler and CAM Country. She has also headlined at the global platform Ted Talks. Since 2012, she has played shows and festivals across the country, gaining popularity as arguably one of the most intimate indie-folk singers of the current acoustic scene.

In 2018, a few days before Thanksgiving, and just after releasing her latest album "Grownup", Helena noticed something. She was having difficulty lifting speakers at her gigs. She became winded after only a few songs. Even the most minute tasks became daunting. She went to the hospital and doctors said her white blood cell count was through the roof. Her body was scrambling to fight infections, but couldn't. She didn't know what that meant. Doctors did.

She had leukemia.

They said it was "aggressive."

The 8 months that followed were the longest and worst in Helena's life. Constant pain, nausea, infections and drugs. The strongest chemotherapy available. In April 2019, she received a bone marrow transplant from her sister, Somali. Helena spent the next month in quarantine, waiting to see if the transplant would be enough to help her triumph over her ravenous disease.

It was.

Today, she is proud to say that she is cancer-free.

Helena has re-emerged from the toughest battle of her life with a renewed appreciation for life and passion for writing original music. During her months spent in the solitude of a hospital room, Helena began examining life, love and the human condition, spending her days healing her body … and writing songs. Her newest single, Castaway, is the first from those sessions. Helena is working in the studio through 2019 as she rebuilds her strength and health to its fullest capacity.

When Helena was diagnosed with leukemia, she thought her music career — and possibly her life — could be over.

Turns out, both are just beginning.

Venue Information:
The Attic at Rock Brothers Brewing
1510 E 8th Ave
Tampa, FL, 33605