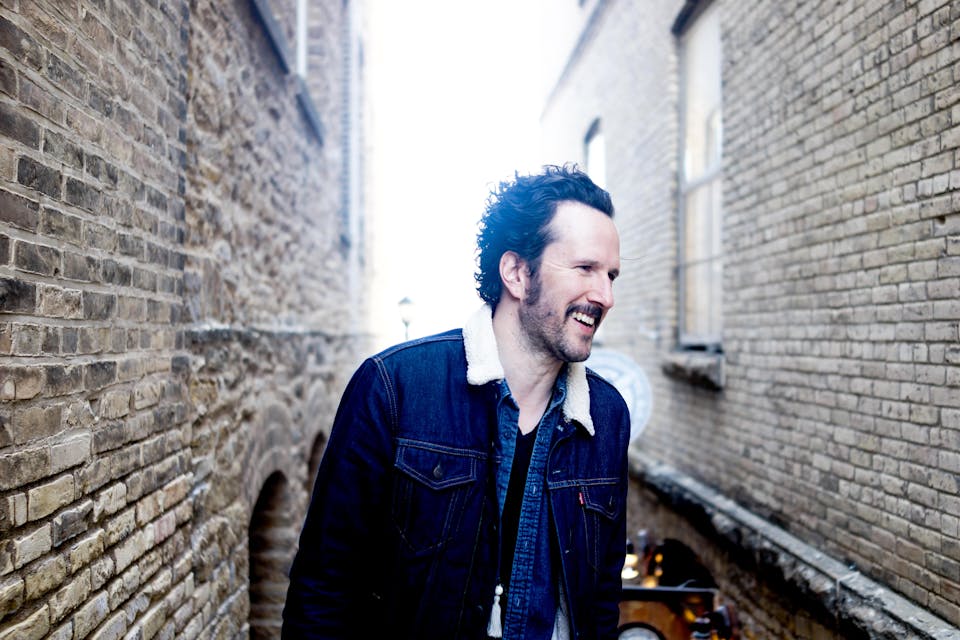 Mason Jennings with Kristopher James live at The Attic
Mason Jennings with Kristopher James live at The Attic
$30 Regular Reserved / $60 VIP Reserved
VIP Doors: 6pm
Regular Doors: 7pm
Show: 8pm
Mason Jennings
When Mason Jennings started writing songs for his new record, Songs From When We Met, he was in a setting he had never written in before. "I was living out at a farm for a month and walking through some old woods on the property every day. There was a river. And each day an owl would come find me, and then perch above me, day or night. I saw lots of snakes. Songs just came to me there. They were coming in so fast they just about took my head off. It was unlike anything I've experienced before," recalls Jennings. In Native American animal medicine snakes symbolize rebirth, owls symbolize seeing what others cannot and turning darkness into light. Both are themes throughout the album and the music has a clear hopeful feeling.
Songs From When We Met pulls you in from the start, with Jennings telling the listener, "Get into my car now...let's leave the city". "Cursive Prayers is the first song I wrote for the album. I hadn't written anything in a long time and any time I tried writing things I wrote were very dark. This song is so hopeful and full of love it surprised me. I think it was the beginning of things getting better in my life, like a message from another dimension."
"The last record was made in a real dark time for me. I was battling a lot of dark energy. Since then I've healed a lot and a lot of changes have taken place. I got divorced. I've been healing from agoraphobia. It's been a rough patch but thankfully this record is about healing and hope. I fell in love and got married so it is mostly about love." A great ambassador for the album is the slow grooving "I Know You". "The lyrics at the end of this song sum up the love tone of this album: "Most people don't make sense to me, I don't know much in this world you see, but I know you."
The story of Songs From When We Met comes to an end with the track "Magic Is Real". "The rain on this track is real. We opened the doors of the studio and put mics up and that's the sound of rain on the trees in Wisconsin. Rain is healing."
At the time in his career where a lot of musicians burn out, Mason has new energy and drive. "I'm just happy to have found true love and to be healing from that dark time. I was struggling to find hope and it found me. Music just burst out of me this year. It's always been a life line but this is the most open I've felt."
Key Players:
The album features Mason on guitar, piano, bass and drums. He is accompanied by one of his favorite bands The Pines. "They are magic. They got inside these songs and really brought them to life. I produced an EP for them last year and it reminded me how good we worked together. It is always a pleasure working with them. They are Great humans".
The album was recorded with Grammy winning engineer Brian Joseph (Paul Simon, Bon Iver). "His studio has tons of windows. It is an old renovated barn in Eau Claire Wisconsin. He's got tons of amazing wasp nests, bones, books, hanging lights. The walls are covered in ropes. It's so beautiful. He's got bees out back. The studio sits on beautiful land and lots of natural light. Very helpful". Then the recordings went off to Los Angeles to be mixed by another Grammy winner, producer Shawn Everett (Alabama Shakes, The War On Drugs.) "He's an amazing person and sound engineer who has mixed three of my albums. He's another magic being. He brings out the essence of a recording and makes it hit so hard. He's a rare guy. I'm happy for him that he's winning Grammys now. He deserves it".
Kristopher James
At a young age, Kristopher James had music inside of him. Sitting in the doorway of his room, with a radio and tape deck, Kristopher spent hours making mixtape after mixtape of songs that began to mold his young, musical mind. From Boys II Men's "cooleyhighharmony" to Garth Brooks' hits, Kristopher swam in the lyrics and melodies. His knack for music, matched with years of filling composition books with personal poetry, improvised lyrics, and dream-like short stories, Kristopher's calling was determined—to be a songwriter.
It wasn't until he sat behind a drum set, fueled by teenage angst, that Kristopher began his musician's journey. From there, he taught himself guitar, piano, and bravely - how to sing. What is seen now, on intimate stages, like the iconic Eddie's Attic in Decatur, Georgia, to theater stages, such as the Capitol Theater in Clearwater, Florida, is the concentrated influences and earnest emotional exposition that solidify Kristopher – as an Americana-Soul force to be encountered and experienced.
Shortly after becoming a father, Kristopher wrestled with the dualities of parenthood, and under the catharsis of writing, he penned his first song —a 3 verse, 2 chorus, 1 bridge tune, that would breakdown the floodgates of his pent-up musical creativity. "My Heart Wasn't Ready", which became a breakout song, was the first of four to be written, recorded, and produced in the following weeks — his first EP "Movement," which also features the highly-praised "Runaways". Expounding as a songwriter, Kristopher garnered local acclaim, "His vocals are perfectly reined in to suit his range and his easy gift for melody is unrivaled in the Bay area singer-songwriter space," (Creative Loathing Tampa 2017). It was at this support from the Florida musical community that pushed Kristopher to dive back into the studio for his second EP "Find Me"—featuring the titular track, as well as songs like the moody "Fire & the Fuse," the anguished "Heart Shaped Grave," and the critically praised "Humming Hallelujah." Kristopher sustains his soulful exchange with an ardent substance that is uniquely his own.
Though he's lived in the Sunshine State for most of his life, Kristopher's talent for melody and song (now) extend far past the state's line. Like his influencers Otis Redding, Amos Lee, and Roberta Flack, Kristopher's voice is clear, controlled, and full of all-the-feels. As with all artists, Kristopher's sound has ebbed and flowed, evolving yet remaining instantly recognizable. With the growth he's experienced as an artist, Kristopher felt it was time to capture his songs, in their fully-imagined sound, with his first full-length release, "Kindness Never Quits". With "Kindness Never Quits," Kristopher unquestionably makes his mark on the world of Americana and stirs in a soulful strength, leaving a heart-full impression on every listener.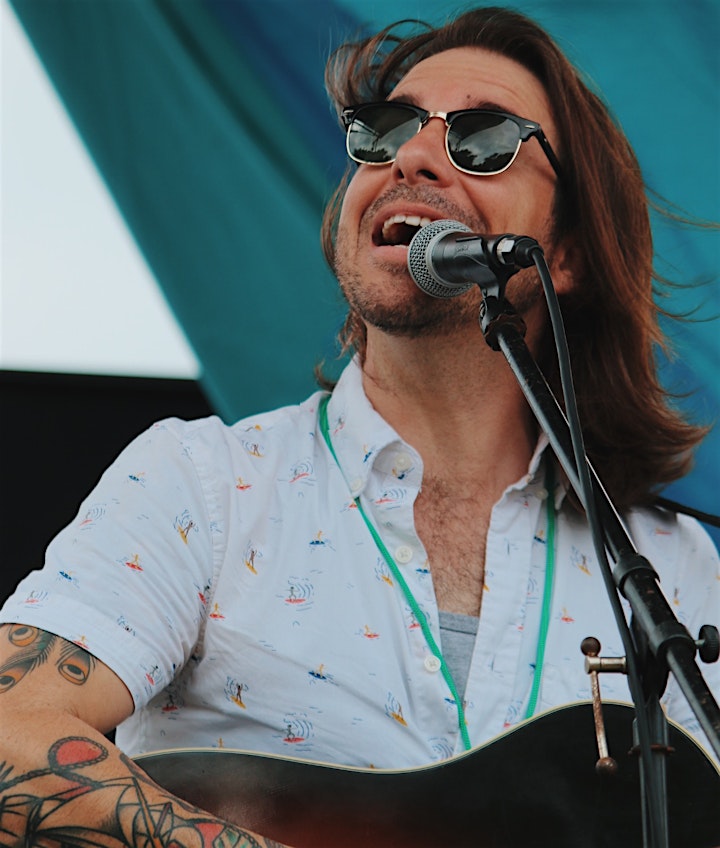 Venue Information:
The Attic at Rock Brothers Brewing
1510 E 8th Ave
Tampa, FL, 33605